A collection of helpful articles, videos, and graphics to complement Solvest's commissioning package, given to clients upon completion of their solar project.
If you found yourself here via the QR code in your commissioning package, welcome!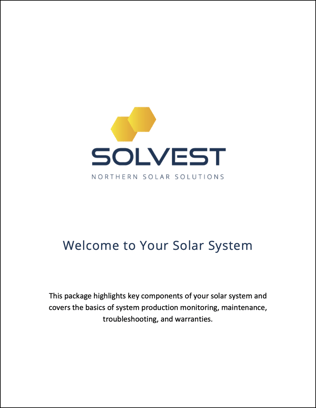 Here are the resources referenced in it that can be used in conjunction with Solvest's custom information package.
Fronius monitoring how-to:
How to reset your inverter:
How to reconnect your Fronius inverter to WiFi:
AP Systems Troubleshooting Guide
If you have any remaining unanswered questions, please do not hesitate to contact the staff at Solvest for further assistance.