In theory, solar modules can last indefinitely but generally perform best within the first 30 years of use. Their efficiency can be prolonged with a minimal amount of cleaning and care. The system as a whole is warrantied under both the manufacturer and Solvest and is described in more detail below.
Solar Panels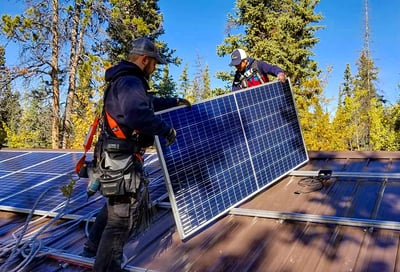 Generally, solar panels last about 25-30 years. However, this doesn't mean that they stop producing electricity after 25 years – it just means that energy production has declined by what manufacturers consider to be a significant amount. Solar panels can continue to work for many decades, given they aren't physically damaged by wind, debris, or any other external factors. This is primarily because solar panels don't have any moving parts – they rarely break from within and are usually only damaged by outside forces like natural disasters.
Inverters
Solar inverter lifespan can vary as most string inverter life expectancy ranges from 10 to 20 years whereas some microinverters and DC optimizers are rated to last 20 to 25 years. However, if you're looking for off-grid battery-based PV inverters, you can expect much shorter lifespans ranging from 2-10 years depending on the manufacturer and usage.
What about maintenance and care?
If there is any large debris stuck on your solar panels (leaves, bird poop, etc.) an occasional spray with a garden hose can quickly remove it. You can also do this with a soft brush if you have one that reaches safely from a deck or the ground. This will help keep your panels producing efficiently, as well as ensure their longevity over the many years to come.
In the unlikely case that your solar inverter is showing a red LED or any other indication that it is not operating, a system reset is a safe and simple procedure that can be done by the homeowner. Learn how to reset your solar inverter.
Please do not hesitate to contact us if a system reset did not fix the issue or if you have any other questions.
Are Solvest systems covered under any warranty?
There are 3 key components when it comes to solar warranties: Installer workmanship, solar panel product/performance, and inverter.
Installer Workmanship
Solvest offers a standard 5-year workmanship warranty on all installations. We will provide technical support and fix any problems due to our work during this time. As a local northern company, we stand behind the quality of our work.
Inverter
10 to 12-year product warranties are standard for modern solar inverters. It is important to take a closer look as not all inverter warranties are equal. For example, Fronius Primo inverter warranties will cover materials, service, and transport. In other words, Fronius will cover the cost of fixing/replacing equipment, the cost of labour required to fix/replace equipment, and the cost of shipping equipment. APS's warranty only covers the cost of fixing/replacing equipment, but not the cost of labour or shipping.
Solar Panels
25-year performance and 12-year product warranties are standard for solar panels. The 25-year performance warranty will guarantee that the solar panels retain 80% to 85% of original efficiency at the end of the period. The 12-year product warranty ensures that the solar panels are free from manufacturing and workmanship defects during the period.
What about insurance?
Our President worked as a paramedic and a health and safety consultant before co-founding Solvest Inc. During his career, he has worked to help reduce workplace accidents and eliminate lax safety practices. As such, all employees receive training in hazard identification and work under strict safety guidelines. Everyone involved in the process at Solvest takes safety matters seriously and everyone receives training upon hire and continuously as needed.
Policies, Measures, and Practices
All of our employees and contractors have current WCB/WSIB coverage.
We also currently have a Commercial General Liability policy in place.
Additionally, we do all of our work in teams; newer employees are never without one of our experienced employees.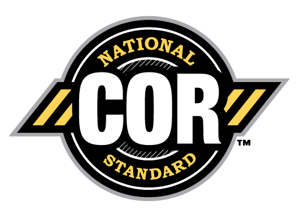 Solvest also prides itself on being COR certified; we are always looking to improve safety in our office and in the field.
Should you ever have additional concerns, please do not hesitate to reach out to the team here at Solvest.