If you are thinking about moving and selling your home, you may be wondering what this means for you and your solar system. This is what you need to know!
The micro-generation contract will seamlessly transfer to the new homeowners.
Solvest takes care of this paperwork as well!
If you financed your solar project through the RETP loan program:
This loan is attached to your property; not to you.
The remaining repayment of the loan will become the responsibility of the new homeowners.
Typically, in Canada, having a solar system increases home value by about 3-4%.
While there isn't any exact data on this trend for the Yukon yet, you can expect to see this reflected in the resale value of your home.
You can highlight the energy efficiency of your home as an attractive feature to potential buyers.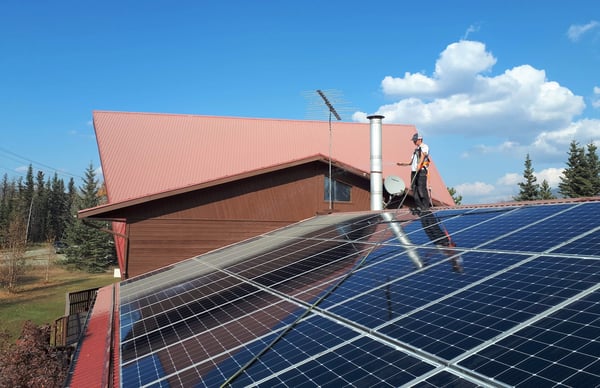 As highlighted above, your solar system will not be adding any additional workload to your moving process.
You can reach out to Solvest for support on transferring your RETP loan and micro-generation program to the new homeowners.
We wish you luck with your move and hope you consider putting solar on your new property!