Solvest completes remote microgrid solar project for Vuntut Gwitchin First Nation (VGFN), 130 Kilometers North of the Arctic Circle.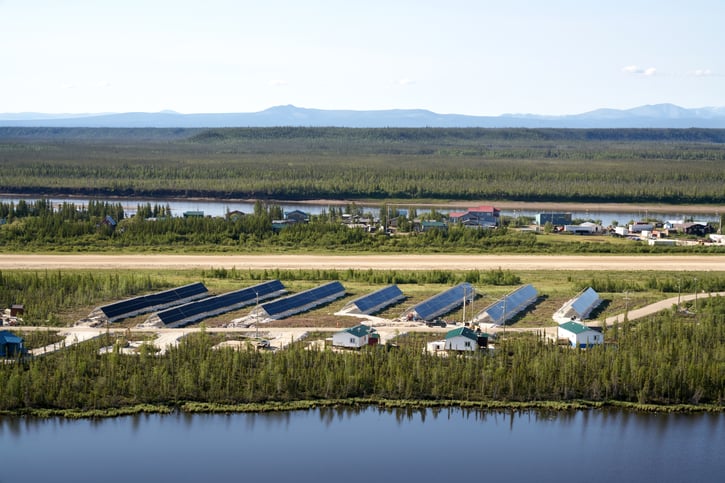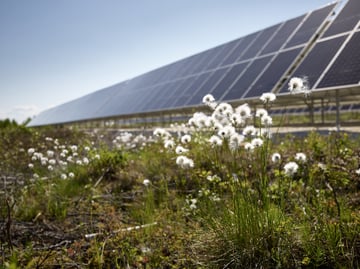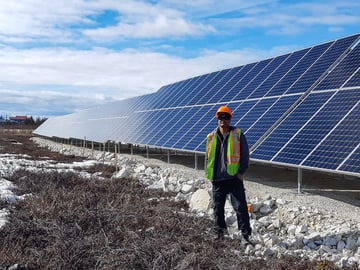 Top, Bottom Left Photos by GBP Creative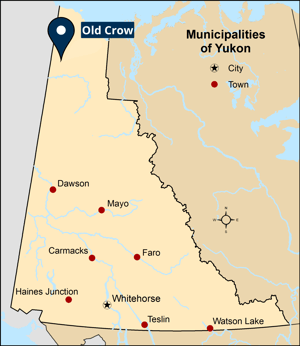 Sree Vyah, or "The Old Crow Solar Project" is now complete after a six-year feasibility, design, logistics and installation process. The microgrid project has three main components: the 940kW DC solar array, the 616kWh battery bank, and the microgrid controller, which automatically shifts energy between the solar production, BESS, and diesel generator system. Altogether, the system will reduce the use of diesel generators by 2,000 hours, saving 189,000 litres of diesel fuel annually. The project is wholly owned by Vuntut Gwitchin First Nation, who have locked into a 25-year Electricity Purchase Agreement (EPA) with ATCO Electric Yukon; the first EPA in Canada's North signed as an Independent Power Producer (IPP). Funding for this project was largely provided by both Federal and Territorial governments in support of climate targets, Indigenous participation in the energy sector, and economic development in the North.

Technical Facts:
The array is comprised of 2,160 single-sided monocrystalline panels in an east-west configuration to profit from the long hours and wide arc of the sun throughout the arctic summer.

The energy produced by the First Nation's solar array will be reimbursed by ATCO at a rate approximately equal to the cost of diesel generation.

The power produced by the array is estimated to provide 24% of the annual electricity used in the community, reducing greenhouse gases by 680 tonnes of CO2e per year.

The battery bank has a 616kWh nameplate with a 500kWh usable capacity.
During peak sunlight hours, the Old Crow Solar Project will be able to produce enough electricity to meet the full load of the community, which has a population of about 300; for the first time in decades, the generators were shut off completely this summer. Elders commented on the surreal experience of a quiet world without the constant hum of generators.
Sree Vyah is a momentous project for the VGFN, who declared a climate emergency in 2019 and announced their goal of achieving net zero carbon emissions by 2030. It is not only environmental conservation that makes the Old Crow Solar Project meaningful for the community, but also a personal experience for some members. As part of Solvest's community engagement program, Old Crow citizens were first introduced to photovoltaics during the test project in 2017, which then opened the door for enthusiastic citizens to develop their skills through employment on the full-scale array. The shared goal between VGFN and Solvest was to equip community members with the knowledge and experience needed to maintain Sree Vyah as well as advance future projects.
Social Media:
Facebook: Solvest
Instagram: solvestinc
YouTube: Solvest Inc
LinkedIn: Solvest Inc

About Solvest:
With operations beginning in 2015, Solvest has established itself as the leading provider of renewable energy services in remote and Northern areas.
Solvest's partners have extensive experience in resource development throughout northern Canada, making them uniquely suited to understand the challenges presented by diesel power generation and its high costs. Renewable energy technology provides a means of reducing diesel usage, becoming more self-sufficient, and promoting environmental stewardship in remote regions.
It is Solvest's mission to empower individuals and communities through renewable energy self-sufficiency - to enable wealth generation and a positive environmental impact. We earn your trust by providing innovative system designs that deliver low-risk, high-return investments and by guiding each step in your project's journey. We are your partner in the complete energy experience.